At EFIS Centre, we "practice what we preach" about open innovation systems. We actively welcome new applications for membership from individual scholars and practitioners and like-minded organisations working on all aspects of innovation systems and related fields. EFIS Centre members are invited to co-develop ideas for new strands of research on or testing of new instruments to enhance innovation system performance.
Applications from students or individuals should include a recent CV and a summary of interests in innovation systems research or policy.
Applications from organisations should include a half-page summary of the mission and recent activities and a list of up to five recent projects or initiatives relevant to the EFIS Centre mission. At least two CVs of staff members should be provided, one of whom should be designated as the representative contact point.
Applications can be sent at any time by email to [email protected].
Annual membership fees for 2020 are:
• €75 for students (Masters or doctoral studies)
• €150 for individual membership
• €500 for corporate/institutional members
From 2021, members receive our twice-yearly e-newsletter 'System thinking' including a review of recent developments in innovation system research and policy; as well as preferential rates for our 'Innovation System Insights' workshop series that will launch in 2021.
Read about the recent projects we have won supporting research & innovation policies across Europe from Belgium to Moldova covering diverse topics from @EU_H2020 synergies to the EU research data landscape to the societal impact of earth observation.

https://www.linkedin.com/posts/alasdair-reid-15776226_research-innovation-moldova-activity-6809157177748586496-6I_P
Twitter feed video.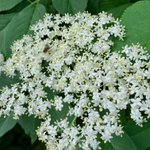 Time for @EUScienceInnov and @DigitalEU to put some order - for clarity and consistency in names and definitions (👉🏻https://www.srce.unizg.hr/en/bulletin-srce-novosti/interview-DGCONNECT-Director-Thomas-Skordas different from👇🏻).
The described "Web of FAIR data" is the "Open Science Data Space". #EOSC should be more than this as an ecosystem. https://twitter.com/NI4OS_eu/status/1400084668272328709
The handbook will be available online end June and the material has been tested through 3 training sessions for EESC stakeholders in March 2021. Thanks to all the stakeholders who helped inform the handbook content and to the experts from Europe and beyond who gave their time.
Twitter feed video.