At EFIS Centre, we "practice what we preach" about open innovation systems. We actively welcome new applications for membership from individual scholars and practitioners and like-minded organisations working on all aspects of innovation systems and related fields. EFIS Centre members are invited to co-develop ideas for new strands of research on or testing of new instruments to enhance innovation system performance.
Applications from students or individuals should include a recent CV and a summary of interests in innovation systems research or policy.
Applications from organisations should include a half-page summary of the mission and recent activities and a list of up to five recent projects or initiatives relevant to the EFIS Centre mission. At least two CVs of staff members should be provided, one of whom should be designated as the representative contact point.
Applications can be sent at any time by email to [email protected].
Annual membership fees for 2020 are:
• €75 for students (Masters or doctoral studies)
• €150 for individual membership
• €500 for corporate/institutional members
From 2021, members receive our twice-yearly e-newsletter 'System thinking' including a review of recent developments in innovation system research and policy; as well as preferential rates for our 'Innovation System Insights' workshop series that will launch in 2021.
digital worx was selected for the @NgiTrust program
Together with @OdinSolutions we support NGITrust with the IoTrust project - Reliable #IoTSecurity for IoT networks.
Read more 👉 https://buff.ly/2PF9TXU

#cybersecurity #NGI4eu #IIoT #IoMT #ITSecurity
@rohit_bohara9
@sven_r
Twitter feed video.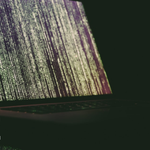 🛡️What will be the future of #trust in #IoT ? Happy to work with excellent #CyberSecurity #experts of @OdinSolutions & @digital_worx @NgiTrust
Twitter feed video.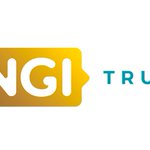 Are you a researcher in academia or industry looking to further an open question or find a solution to a scientific problem?🧑‍🔬👩‍🔬

Check out our second brand new video & discover how CatRIS Portal can support the scientific community in 🇪🇺!
#EU_RIs
http://catris.eu
👇👇👇