Henry Varga, a Swedish national, has comprehensive experience in analysis and evaluation from both the private sector and the European Commission since 2005. At the European Commission (Directorate-General for Research) he contributed to the analysis, development and implementation of policies aimed at increasing the level of investment in research to 3% of GDP across the EU; and supported the work to evaluate the Swedish research, development and innovation policies. During his time at Technopolis Group Belgium (2005-2006), he contributed to the Swedish Country Report on Strategic Evaluation on Innovation and the Knowledge Based Economy in relation to the Structural and Cohesion Funds, for the programming period 2007-2013 and analysed research polices in general. Working as a policy advisor for COCERAL in 2012, he evaluated the proposal for a new EU Market in Financial Instruments Directive (MiFID) and its potential impact on members' business and prepared position papers for the malting industry in on-going Free Trade Agreements negotiations between the EU and third party countries. As a programme assistant at the European Commission (DG for Regional and Urban Policy), he analysed the Slovak Draft National Strategic Reference Framework and the Slovak Draft Strategic Report. In 2013 he advised Solihull Metropolitan Borough Council (UK) on their economic growth and innovation strategy.
He prepared the 2013 eco-innovation country reports for Sweden, Denmark and Slovakia, which included conducting interviews with stakeholders in Denmark and Sweden and up-dating policy measures in the field. He has prepared factsheets for the S3 platform (European Commission) on Research and Innovation Strategies for Smart Specialisation (RIS3). Most recent work includes preparation of the 2015 eco-innovation report for Denmark, which also includes developments in circular economy and regional strategies for smart specialisation.
Henry is pursuing a Master's degree in Industrial Ecology, a programme of Leiden University and Delft University of Technology. The programme takes a systemic approach to environmental problems, integrating technical, environmental and social frames of reference to inform better policies and solutions.
Join us LIVE on Nov. 9 as we discuss Europe's #DigitalDilemma with ECA VP Anna Bjerde http://wrld.bg/cL3c50C58p0
Twitter feed video.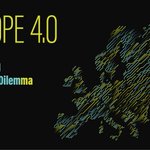 Hello Belgium based network, we are seeking to recruit a young entry-level analyst/consultant at @EfisCentre

More information https://www.linkedin.com/feed/update/urn:li:activity:6726792143307853824
Read about our work on research infrastructures and socio-economic impact assessment.

http://www.efiscentre.eu/interactive-toolkit-on-socio-economic-impact-assessment-of-research-infrastructures/
Twitter feed video.