Dr. Bernard Musyck is the managing director of the EFIS Centre ASBL. He is a Regional Economist and holds a PhD in economics from the University of Sussex (United Kingdom) and a Master's degree in the same field from the Université Catholique de Louvain (Belgium). He is also Associate Professor at the School of Economic Sciences and Administration, Frederick University, Nicosia, Cyprus.
Bernard has more than 15 years experience in academia and consultancy work on regional development and innovation across Europe. He has participated in a range of advisory projects including regional innovation strategies, evaluations of Structural Fund programmes and the monitoring of innovation policy frameworks. In Cyprus, he has been involved in projects in the field of tourism and innovation policies, including the latest initiatives concerning smart specialisation strategies. Bernard is fluent in English, French, Dutch and German and can converse in Greek.
We at EFIS Centre are delighted to be part of the consortium delivering the @EUScienceInnov Policy Support Facility, several of our team were involved in the first round advising, e.g. @LithuanianGovt and @armgov to review their research & innovation policies.
A great #EUInnovation Scoreboard 2021 is planned for June❗️👉@EuScienceInnov ➕@EU_Growth ➕🇪🇺 countries are working 🤝on a report:

🔵sharply tuned to the fast ⏩changing times
🟢with more on the twin ♻️💻transitions
Twitter feed video.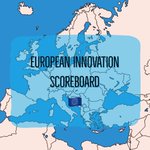 @rarjonaEU @EUScienceInnov @EU_Growth @JEPaquetEU @JornaKerstin @isidrolaso @UNUMERIT @JMateosGarcia @JeanDavidMALO1 @MaiveRute @LuizaMHenriques @JGuerrier_EU Very pleased to have contributed with colleagues from @EfisCentre and @UNUMERIT to work scoping the inclusion of new #EIS indicators capturing the contribution of research and #innovation through #ecoinnovation to long-term sustainability in line with the #greendeal