Future innovation systems
–
We support partnerships of governmental, societal (not for profit) and business organisations working to identify future technology and societal trends that are likely to challenge the way our economies and societies function.
Happy new year! ✨ Take a look at our 2021 achievements on our key focus areas: #researchinfrastructures, #research & #innovation #policy, #green and #digital transition. New year, new challenges with a renewed EFIS Centre style ➡️ https://bit.ly/3qAytsD
Twitter feed video.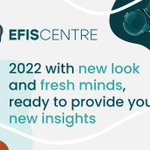 @NgiTrust project led by EFIS Centre worked on funding third-party projects to develop solutions on the privacy and trust enhancing technologies ➡️ What's next? Check out our recently published Future Opportunities report: https://bit.ly/3FwIufz #NextGenerationInternet
Twitter feed video.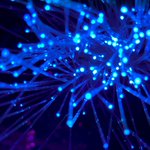 Experts returned to the 2nd field visit to #Romania 🇷🇴 for more and deeper discussions on reforming the national 🔬🚀 R&I system.

Thank you to the Romanian government & stakeholders, it is a real joint project. #PolicySupportFacility #HorizonEU https://twitter.com/JEPaquetEU/status/1443482620466237443