Building digital innovation systems
–
We work with a range of partners to develop digital platforms and apps that support the inter-connection and performance of organisations in European, national, regional and sectoral innovation systems.
Happy new year! ✨ Take a look at our 2021 achievements on our key focus areas: #researchinfrastructures, #research & #innovation #policy, #green and #digital transition. New year, new challenges with a renewed EFIS Centre style ➡️ https://bit.ly/3qAytsD
Twitter feed video.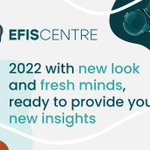 @NgiTrust project led by EFIS Centre worked on funding third-party projects to develop solutions on the privacy and trust enhancing technologies ➡️ What's next? Check out our recently published Future Opportunities report: https://bit.ly/3FwIufz #NextGenerationInternet
Twitter feed video.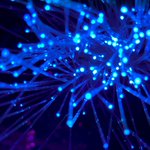 Experts returned to the 2nd field visit to #Romania 🇷🇴 for more and deeper discussions on reforming the national 🔬🚀 R&I system.

Thank you to the Romanian government & stakeholders, it is a real joint project. #PolicySupportFacility #HorizonEU https://twitter.com/JEPaquetEU/status/1443482620466237443