About
Codettes
This author has yet to write their bio.Meanwhile lets just say that we are proud Codettes contributed a whooping 2 entries.
Entries by Codettes
– National economies and business ecosystems do not function in isolation, but are open to global pressures and interactions. While policy-makers can intervene more or less directly to improve 'internal' factors (i.e. internal market demand, business culture, company system, education and research, political system, financial system, legal, regulatory and fiscal system and some others) it […]
Are you a #European #OpenScience #Cloud Portal Service Provider or User? Join our #Webinar on Thursday 3rd December to get an overview of all the new functionalities of the #EOSC Portal. Register Now! @EfisCentre @uoaofficial JNPartners @Cyfronet
https://www.eosc-portal.eu/events/eosc-enhance-webinar-eosc-portal-release-1-whats-new
Twitter feed video.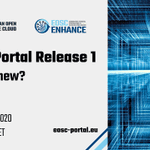 📢CatRIS Catalogue has reached more than 100 Services‼️

Thanks to all #EU_RIs Service Providers and Users that are collaborating in enriching the catalogue every day.
Let's keep it growing 🙌
Visit the portal & register your service today➡️http://bit.ly/2HvEmmz
#OpenScience
Twitter feed video.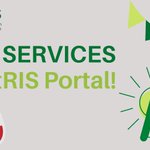 Our portfolio of projects is full of novel and innovative ideas - learn more about the projects selected under our 3rd open call from these two minutes pitch slides from our recent webinar
@NGI4eu @CASPER_NGITRUST @Chiff_App @blocandcie & many more !

https://wiki.geant.org/display/NGITrust/Webinar%3A+November+2020?preview=/169115820/178683914/NGI_TRUST_3rd%20webinar%2019%20Nov%202020%20projects.pdf