The aim of the RI-PATHS project is to develop a model describing the socio-economic impact of research infrastructures and their related financial investments. The model will be developed in a modular manner adapting it to a broad range of scientific domains and types of infrastructures. The project outcomes are expected to contribute to a common approach at international level and facilitate investments in research infrastructures by funding agencies and other stakeholders. The project activities will take into account the results from the Working Group of Socio-Economic Impact of Research Infrastructures established by the OECD Global Science Forum, and involve key international players in this domain.
The specific objectives are:
Carry out a comprehensive stocktaking exercise on the existing approaches for impact assessment of research infrastructures and map the current and future data gathering needs of the key stakeholder groups;
Employing systems thinking approach develop a modular impact assessment model that represents all major impact pathways of distinct types of research infrastructures;
Operationalisation of the IA model by defining a set of reference indicators, providing guidance on the most appropriate monitoring and evaluation approaches and testing its feasibility with pilot research infrastructures.
EFIS Centre is the coordinator of this Horizon 2020 project. We will lead the co-design phase by charting impact pathways and collaboratively with research infrastructures, policy makers, funders and other relevant stakeholders formulating a theory how investments in research infrastructures lead to various socio-economic effects.
Join us LIVE on Nov. 9 as we discuss Europe's #DigitalDilemma with ECA VP Anna Bjerde http://wrld.bg/cL3c50C58p0
Twitter feed video.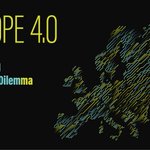 Hello Belgium based network, we are seeking to recruit a young entry-level analyst/consultant at @EfisCentre

More information https://www.linkedin.com/feed/update/urn:li:activity:6726792143307853824
Read about our work on research infrastructures and socio-economic impact assessment.

http://www.efiscentre.eu/interactive-toolkit-on-socio-economic-impact-assessment-of-research-infrastructures/
Twitter feed video.