Sirin Elci has a professional experience of 26 years, 21 of which in the design, implementation, monitoring and evaluation of policies, strategies, projects and programmes in the fields of private sector and SME development, innovation, R&D, knowledge and technology transfer, innovative entrepreneurship, education and skills development.
During her career, she has provided consultancy and training services, and led and conducted complex and strategic projects for international organisations (European Commission, World Bank, OECD, Asian Development Bank, UN, etc.), and national and regional authorities (national and regional governments, public agencies, R&D institutes, science parks, technology transfer offices, universities, development agencies, etc.) in the EU, and in developing and transition countries. So far, she has provided technical assistance, advice, research, training and management support services in nearly 100 projects covering about 30 countries.
In 2006, Sirin co-funded the Turkish subsidiary of the international consultancy Technopolis Group. In January 2014, Sirin created INOMER as result of a successful management buyout of the subsidiary. She has re-organised the company; redefined its strategy, its services and client base; successfully managed its resources, and achieved growth with increased projects at national and international level.
Between 2010 and 2016, she designed and delivered the MS and PhD courses on knowledge and technology transfer, and innovation policy and governance at the Science and Technology Policy Studies Programme of the METU, the top research-intensive university in Turkey.
In 2010, she has been chosen for the US Presidential Entrepreneurship Summit among a field of highly qualified nominees from around the worlds as a leader and pioneer in her field.
Before starting her consultancy career in 2003, Sirin worked as the Head of Department at the Technology Development Foundation of Turkey where she designed and implemented R&D and research-industry collaboration support programmes, mainly through the World Bank funds, and coordinated the activities of the Project Implementation Unit created for the World Bank supported Industrial Technology Project.
Sirin has taken part in a number of associations such as the Network of the Association for Technology Implementation in Europe (TAFTIE), the International Society for Professional Innovation Management (ISPIM) and the European Evaluation Society. She has also organised a large number of conferences, workshops and international study tours to wide range of stakeholders; has given speeches at national and international conferences, workshops and various TV and radio programmes as well as lectures at universities. Between 2014 and 2016, she was the Board Member of the Ege University Science Park in Izmir, hosting the most successful technology transfer office in Turkey.
She has published books, book chapters and a number of articles and reports in her areas of expertise.
Sirin is fluent in English and has working knowledge of French.
Join us LIVE on Nov. 9 as we discuss Europe's #DigitalDilemma with ECA VP Anna Bjerde http://wrld.bg/cL3c50C58p0
Twitter feed video.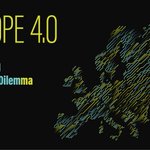 Hello Belgium based network, we are seeking to recruit a young entry-level analyst/consultant at @EfisCentre

More information https://www.linkedin.com/feed/update/urn:li:activity:6726792143307853824
Read about our work on research infrastructures and socio-economic impact assessment.

http://www.efiscentre.eu/interactive-toolkit-on-socio-economic-impact-assessment-of-research-infrastructures/
Twitter feed video.