Dr. Bernard Musyck is the managing director of the EFIS Centre ASBL. He is a Regional Economist and holds a PhD in economics from the University of Sussex (United Kingdom) and a Master's degree in the same field from the Université Catholique de Louvain (Belgium). He is also Associate Professor at the School of Economic Sciences and Administration, Frederick University, Nicosia, Cyprus.
Bernard has more than 15 years experience in academia and consultancy work on regional development and innovation across Europe. He has participated in a range of advisory projects including regional innovation strategies, evaluations of Structural Fund programmes and the monitoring of innovation policy frameworks. In Cyprus, he has been involved in projects in the field of tourism and innovation policies, including the latest initiatives concerning smart specialisation strategies. Bernard is fluent in English, French, Dutch and German and can converse in Greek.
Join us LIVE on Nov. 9 as we discuss Europe's #DigitalDilemma with ECA VP Anna Bjerde http://wrld.bg/cL3c50C58p0
Twitter feed video.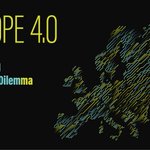 Hello Belgium based network, we are seeking to recruit a young entry-level analyst/consultant at @EfisCentre

More information https://www.linkedin.com/feed/update/urn:li:activity:6726792143307853824
Read about our work on research infrastructures and socio-economic impact assessment.

http://www.efiscentre.eu/interactive-toolkit-on-socio-economic-impact-assessment-of-research-infrastructures/
Twitter feed video.