Alison Hunter is a Director and joint owner of a consultancy business – Economic and Public Policy Consultancy (EPPC). Based in Brussels for the last 10 years, she has over 17 years of consultancy experience, delivering public policy, research and analysis assignments for clients in Brussels and UK settings. Alison's areas of expertise are EU regional policy (including regional innovation and Smart Specialisation), economic development, clusters and industrial growth. She is an experienced moderator, working with EU institutional partners and regional stakeholders, and covering event design, delivery and reporting. Alison also delivers senior capacity building support and advice on EU engagement to multiple stakeholders, and has significant experience is developing large-scale projects.
Alison is highly experienced in working with EU institutions, including a range of Commission services in the areas of Regional Policy, Research & Innovation and Maritime Affairs & Fisheries. She is also a Senior Adviser with a leading Brussels think-tank, the European Policy Centre, focusing on regional, innovation and industrial policy.
Join us LIVE on Nov. 9 as we discuss Europe's #DigitalDilemma with ECA VP Anna Bjerde http://wrld.bg/cL3c50C58p0
Twitter feed video.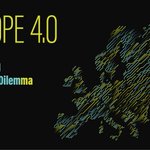 Hello Belgium based network, we are seeking to recruit a young entry-level analyst/consultant at @EfisCentre

More information https://www.linkedin.com/feed/update/urn:li:activity:6726792143307853824
Read about our work on research infrastructures and socio-economic impact assessment.

http://www.efiscentre.eu/interactive-toolkit-on-socio-economic-impact-assessment-of-research-infrastructures/
Twitter feed video.