Charting a course for innovation systems
–
We seek to improve the understanding of how innovation happens in our economy and society and how it can help enhance quality of life while avoiding undue pressure on finite natural resources and ecosystems that sustain life.
Current projects:
Enhancing the efficiency of the cooperation between business and science in Lithuania (DG REFORM, Structural Reform Service)
Past projects:
Join us LIVE on Nov. 9 as we discuss Europe's #DigitalDilemma with ECA VP Anna Bjerde http://wrld.bg/cL3c50C58p0
Twitter feed video.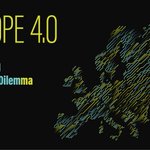 Hello Belgium based network, we are seeking to recruit a young entry-level analyst/consultant at @EfisCentre

More information https://www.linkedin.com/feed/update/urn:li:activity:6726792143307853824
Read about our work on research infrastructures and socio-economic impact assessment.

http://www.efiscentre.eu/interactive-toolkit-on-socio-economic-impact-assessment-of-research-infrastructures/
Twitter feed video.