Get involved: OPEN CALL FOR EXPERTS TO BE INCLUDED IN THE REGISTRY OF RESEARCH INFRASTRUCTURE REVIEWERS EXTENDED: 20 JULY 2018! #DanubeRegion Check details https://t.co/ePHXRvcapI @InRoad_Project @Interreg_Danube @Danube_INCO_NET @zsi_fe @ri2integrate
Twitter feed video.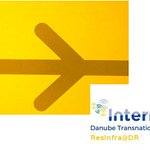 🔍Curious about the socio-economic impact of #ResearchInfrastructures ? Find out more about @RI_PATHS #H2020 project in their first newsletter 🔗 https://t.co/oz4wRnl7un
@contingencynews and @thegreenplace of @EfisCentre visiting @FraunhoferISI in framework of @RI_PATHS project ! Beautiful day in Karlsruhe !
Twitter feed video.